The coronavirus has been declared a pandemic – the widespread impact it is having is truly devastating. There has been a lot of attention of course on the physical health consequences, the societal impact, the economic impact… but very little on the impact it is having on mental health ?
Unfortunately it looks like the situation is getting worse and will continue to (at least short-term) – this is why it's so important to:
1) Acknowledge the role it will/ is having on your mental health (as illustrated in this post)
2) Prioritise your mental health ESPECIALLY during this period – the "outer world" is very uncertain / volatile at present which makes our "inner world" vulnerable. Please look after it!
.
.
?Please share to raise awareness of the mental health impacts – there's been so little coverage of them and it's so important to raise awareness of this
.
.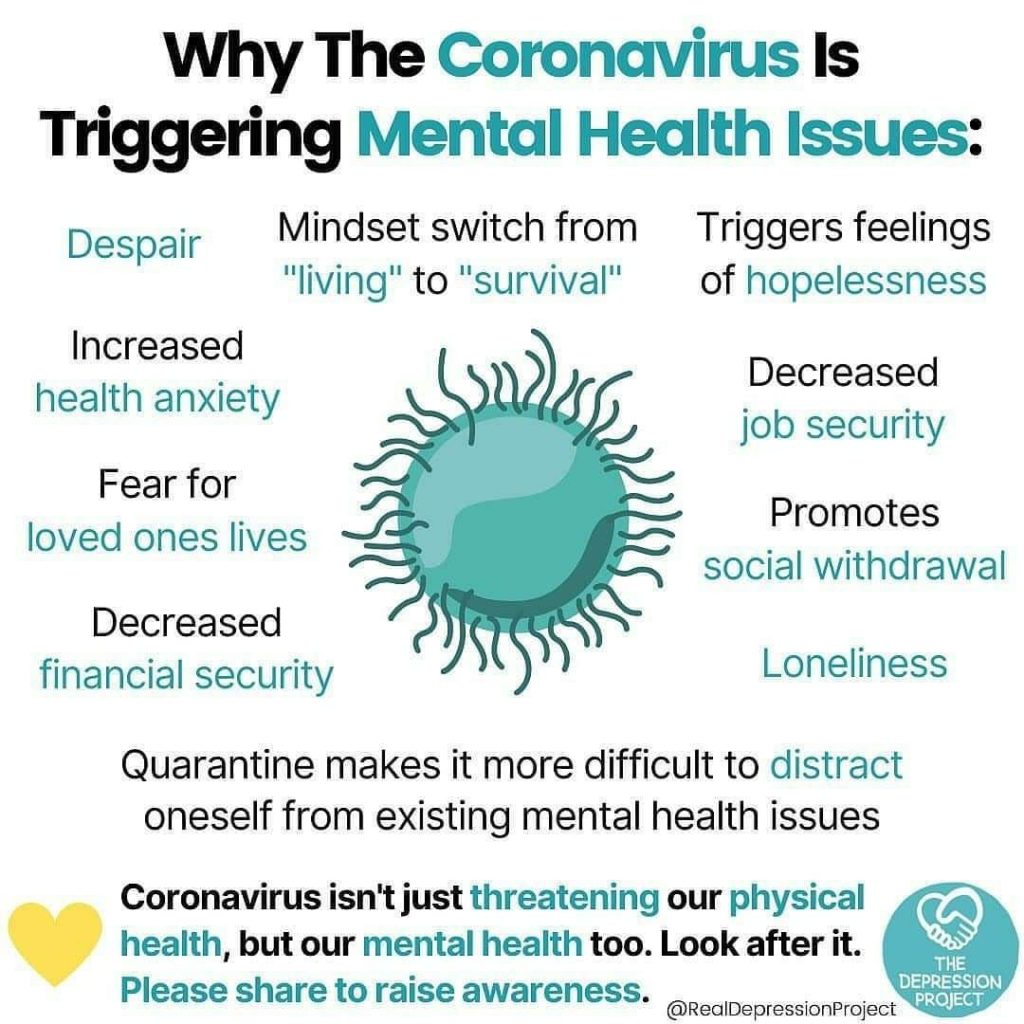 iWILL #CommunityConnections #MHmatters #YouMatter #HealingForward #iMATTER #CelebrationOfHope #MentalHealthBV #MentalWellness #BVcares #anxietysupport #anxietyawareness #mentalhealthawareness #mentalhealthsupport #mentalillness #endthestigma #breakthestigma #stopthestigma #itsokaynottobeokay #realdepressionproject #thedepressionproject